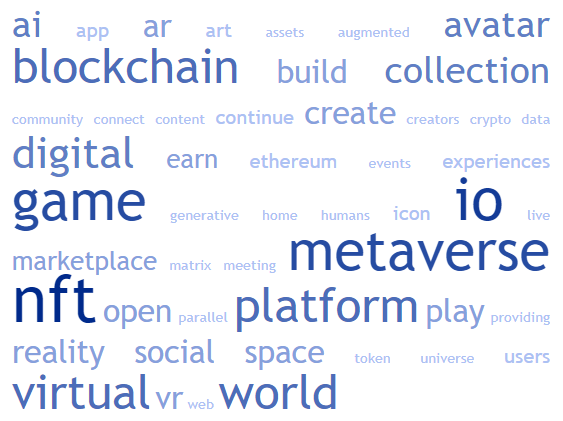 Notes:
Blockchain is a distributed ledger technology that allows multiple parties to securely and transparently record transactions or other types of data in a decentralized manner. It is often used to create and manage digital currencies, but it has many other potential uses as well.
In the metaverse, blockchain technology is being used in a number of ways. One common application is in the creation and management of non-fungible tokens (NFTs), which are unique digital assets that can be bought, sold, and traded on blockchain-based marketplaces. NFTs are often used to represent digital assets in the metaverse, such as virtual real estate, art, or other collectibles.
Blockchain technology is also being used to create and manage virtual currencies that can be used in the metaverse. These virtual currencies can be used to purchase virtual goods and services, or to facilitate transactions between users.
Resources:
Wikipedia:
See also:
100 Best Amazon Sumerian Examples | 100 Best Mozilla Hubs Examples | 100 Best Mozilla Hubs Videos | 100 Best PlayCanvas WebGL Examples | 100 Best Somnium Space WEB Examples | 100 Best Virbela Frame Examples | 100 Best WebXR Videos | WebXR & Avatars 2020
---
[233x Dec 2021]