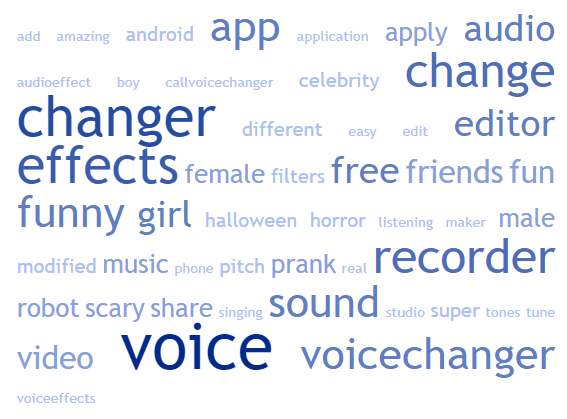 Notes:
Voice changer apps are software applications that allow users to alter their voice in various ways, either in real-time or by recording and modifying audio files. These apps use a range of audio effects, such as pitch shifting, time stretching, modulation, and distortion, to transform the sound of the user's voice.
The most basic voice changer apps simply adjust the pitch of the user's voice, making it higher or lower than normal. More advanced apps may offer a wide variety of effects, including robotic, alien, animal, or celebrity voices, as well as the ability to create custom presets and adjust various parameters.
Voice changer apps are used for various purposes, such as entertainment, pranking, online gaming, or anonymity. Some people use voice changers to protect their identity or privacy, such as when making phone calls or participating in online chats. Others use them for creative or artistic purposes, such as recording music, podcasts, or videos. Some apps are designed for children, allowing them to have fun and explore different voices and characters.
See also:
100 Best Voice Changer App Videos
---