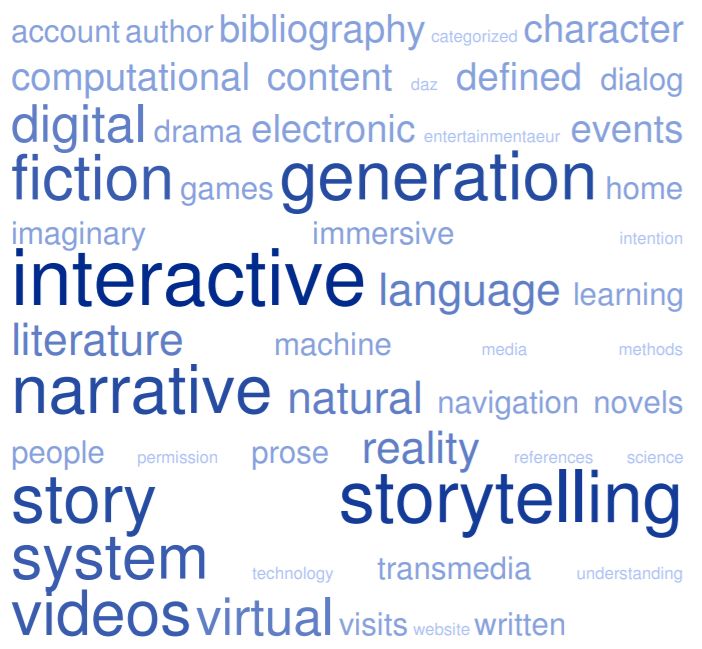 Notes:
Fiction is a type of literature that describes imaginary events and people, and it is often presented in the form of novels or other types of prose. A narrative is a spoken or written account of connected events, and it is often used to tell a story. A story is an account of imaginary or real people and events that is told for entertainment.
Novels are a type of fiction that are typically longer than other forms of fiction, such as short stories or novellas. They are typically written in the form of prose and are characterized by their representation of character and action with some degree of realism.
Interactive fiction (IF) is a type of computer game in which the player interacts with the game world and its characters through the use of text-based input and output. It is also known as text adventure or text-based game.
In interactive fiction, the player is typically presented with a series of descriptions of locations, characters, and events, and they must enter commands to move through the game world and interact with its elements. The game responds to the player's commands with more descriptions and events, which the player can then react to.
Interactive fiction is often characterized by its use of branching storylines, in which the player's actions and decisions can affect the course of the game. This allows for a high degree of replayability, as the player can explore different paths and outcomes based on their choices.
Resources:
Wikipedia:
References:
See also:
100 Best Extended Reality Storyboard Videos | 100 Best Facade Interactive Story Videos | 100 Best Interactive Storytelling Videos | 100 Best Transmedia Storytelling Videos | Story Understanding Systems
---