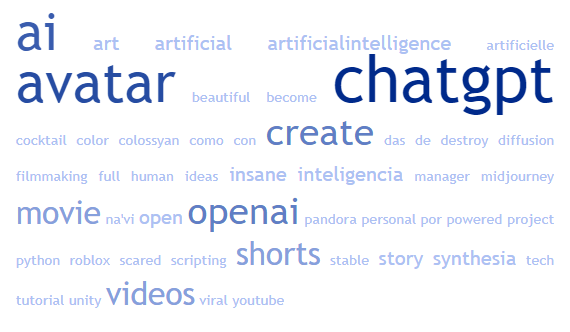 Notes:
ChatGPT can be used with avatars in a variety of ways. Some examples include:
Generating text for an avatar's dialogue or speech: ChatGPT can be trained on a dataset of human speech and used to generate realistic and coherent dialogue for an avatar to say.
Creating an AI avatar of a specific person: MyCharacter.ai's CharacterGPT can be used to train an AI model on a dataset of text written by a specific person, such as a public figure or historical figure, to create an AI avatar that can generate text in the style of that person.
Creating an interactive avatar teacher: ChatGPT can be integrated with Hyper Online avatars to create an interactive avatar that can answer questions and provide explanations to users.
Creating video content with ChatGPT and Synthesia: ChatGPT can be used to generate scripts for videos and Synthesia can be used to create the video using the script.
Creating AI coach powered by ChatGPT and synthetic avatar : ChatGPT can be used to generate personalized feedback and guidance based on user input, and the synthetic avatar can be used to deliver the feedback in a more engaging and human-like way.
See also:
100 Best GitHub: ChatGPT | 100 Best GitHub: GPT-3 | 100 Best GPT-3 Chatbot Apps (Android) | 100 Best GPT-3 Non-Player Character Videos | 100 Best OpenAI GPT-3 Videos
---