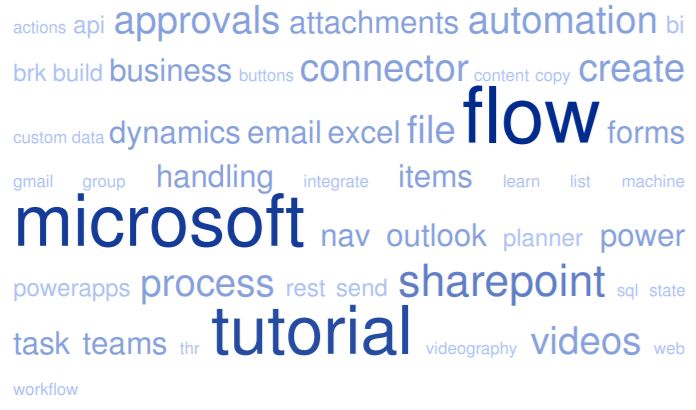 Notes:
Microsoft Power Automate is a platform for automating recurring tasks and processes. It was previously known as Microsoft Flow until November 2019, when it was renamed to better reflect its capabilities and alignment with the broader Microsoft Power Platform.
Power Automate is part of the Microsoft Power Platform, which is a suite of cloud-based business application platforms that provide tools for building and deploying custom applications, automating processes, and analyzing data. Power Automate is an iPaaS (integration platform as a service) platform, which means that it provides a set of tools and services for connecting different applications, systems, and services, and automating the flow of data and tasks between them.
Power Automate allows users to create automated workflows, called "flows," that can be triggered by specific events or conditions, and that can perform a variety of actions, such as sending notifications, creating records, and updating data. Users can create flows using a web-based editor and a library of pre-built connectors and templates, without the need for coding or technical expertise. Power Automate also provides tools for managing and monitoring flows, as well as integrations with other Microsoft products, such as Office 365 and Dynamics 365.
Resources:
Wikipedia:
See also:
100 Best Robotic Process Automation Videos | 100 Best IFTTT Videos | 100 Best Workflow Automation Videos | 100 Best Zapier Videos
---