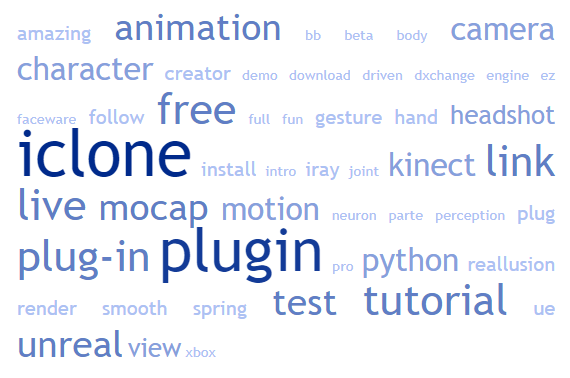 Notes:
iClone is a software program that allows users to create real-time 3D animations and renderings. It is used in a variety of industries, including film and video game development, architectural visualization, and education. iClone has a wide range of features and tools, including character creation and animation, facial and body motion capture, and real-time rendering. It is compatible with a number of 3D modeling and animation tools, including 3ds Max, Maya, Blender, and others. iClone is available for both Windows and macOS operating systems.
iClone is a software program that is often used in the creation of virtual humans, also known as digital humans or avatars. It allows users to create and animate 3D characters with a high level of realism and detail. iClone has a range of tools and features that are specifically designed for creating and animating virtual humans, including facial and body motion capture, character creation and customization, and real-time rendering. With iClone, users can create virtual humans that are used in a variety of applications, including films, video games, virtual reality experiences, and more.
Plug-ins are additional software modules that can be added to iClone to extend its capabilities and functionality. They are designed to integrate seamlessly with the iClone software and can be accessed through the iClone user interface. Plug-ins can be used to add new features and tools to iClone, such as additional character customization options, new lighting and rendering effects, and more. They can also be used to integrate iClone with other software programs or tools, such as motion capture systems, 3D modeling software, and other animation and rendering tools. Plug-ins can be purchased from the iClone website or from third-party developers.
Resources:
Wikipedia:
See also:
100 Best Reallusion CrazyTalk Videos | 100 Best Faceware Videos | 100 Best Lipsync Tutorial Videos | 100 Best Talking Avatar Videos
---