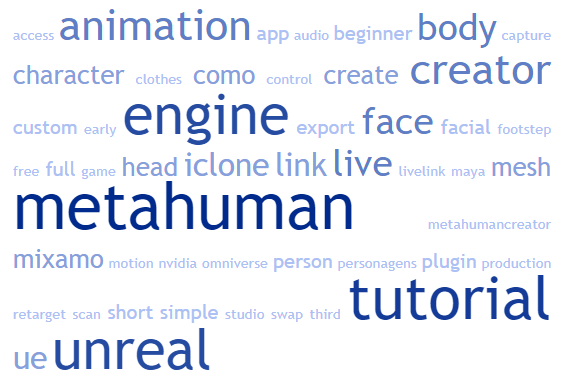 Notes:
Metahuman Creator is a tool developed by Epic Games for creating and customizing human characters in the Unreal Engine, a popular game engine used for creating games, simulations, and other interactive experiences.
With Metahuman Creator, users can create detailed 3D models of human characters with a wide range of customization options, including facial features, hairstyles, clothing, and more. The tool uses advanced facial rigging and animation technology to enable users to create expressive and realistic characters.
To use Metahuman Creator with Unreal Engine, users will need to have the Unreal Engine software installed on their computer. Once the tool is installed, users can access it through the Unreal Engine editor and use it to create and customize their characters.
Users can then export their characters from Metahuman Creator and use them in their Unreal Engine projects, such as games, simulations, or other interactive experiences. They can also use the characters with other tools and software, such as motion capture systems or 3D animation software.
Resources:
See also:
100 Best Quixel Bridge Videos | 100 Best UnrealEngine Augmented Reality Videos | 100 Best UnrealEngine Live Link Videos | 100 Best UnrealEngine Robot Videos | 100 Best UnrealEngine Virtual Reality Videos
---