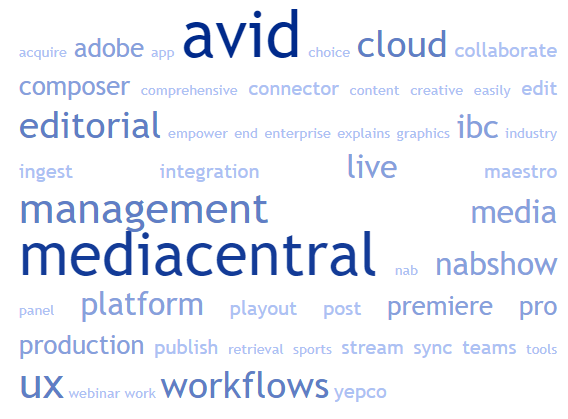 Notes:
Avid MediaCentral is a media production and management platform developed by Avid Technology. It is designed to streamline and enhance the media production process for teams working in various fields, such as broadcast, post-production, and news. The platform integrates various Avid and third-party tools and services into a single, unified interface, allowing for increased efficiency and collaboration among team members.
Some key features of Avid MediaCentral include:
Centralized media management: MediaCentral provides a centralized location to access, manage, and share media assets, making it easy for teams to find and work with the content they need.
Collaborative workflows: The platform enables real-time collaboration among team members, allowing them to work together on projects and share updates across different stages of production.
Integration with Avid and third-party tools: MediaCentral integrates seamlessly with a wide range of Avid and third-party applications, such as Avid Media Composer, Pro Tools, and iNEWS, as well as other video editing, audio production, and graphics software.
Customizable user interface: The platform offers a customizable user interface that can be tailored to fit specific workflows and roles, ensuring that each user has access to the tools and features they need.
Multiplatform content creation and distribution: MediaCentral supports the creation and distribution of content across multiple platforms, such as television, web, and social media, making it easier for teams to manage their content delivery.
Avid MediaCentral is widely used by media professionals in various industries due to its ability to simplify and streamline the production process, facilitate collaboration, and offer powerful integrations with other tools and services.
Wikipedia:
See also:
Automated Journalism Meta Guide | Computational Journalism | News Extraction & Artificial Intelligence
---