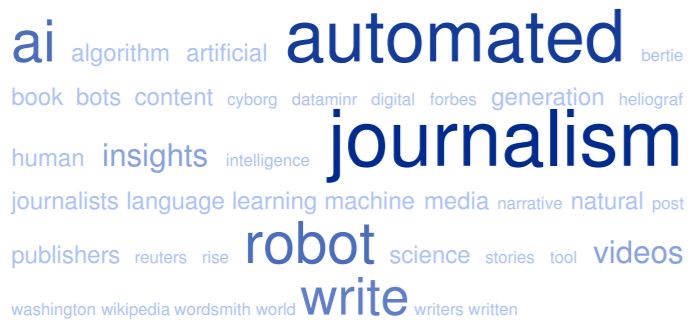 Notes:
Automated journalism, also known as machine-generated journalism or computer-generated journalism, refers to the use of artificial intelligence (AI) and other technologies to generate news articles, reports, and other types of journalism. Automated journalism is often used to generate content that is based on structured data sources, such as financial reports, sports statistics, or weather forecasts, or to summarize and synthesize news stories from multiple sources.
Automated journalism is used for a variety of purposes, including to reduce the workload of journalists, to provide up-to-date and accurate information in real-time, and to allow news organizations to scale their content production. It is also used to generate content for specialized or niche topics that may not be covered by traditional journalism.
Automated journalism is not intended to replace human journalists, but rather to assist them in their work and to allow them to focus on more complex and creative tasks. It is also used to supplement traditional journalism and to provide additional context and analysis for news stories.
Resources:
Wikipedia:
References:
See also:
100 Best Automated Insights Videos | 100 Best Dataminr Videos | 100 Best Narrative Science Videos | 100 Best Robotic Process Automation Videos | AI Storytelling Bibliography | Automatic Book Generation | Kristian J. Hammond | Meta Guide Book Bots | News Meta Guide | Natural Language Generation News 2019 | OpenCalais 2018 | Storytelling Meta Guide
---