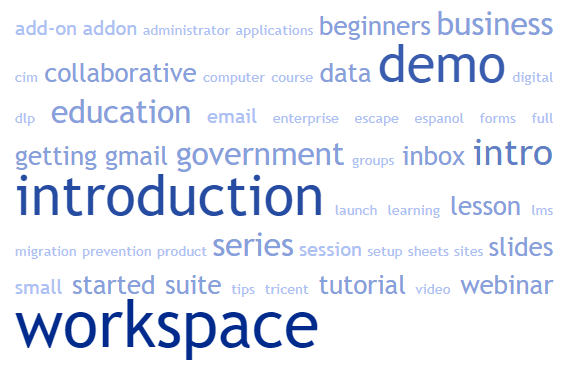 Notes:
Google Workspace, formerly known as G Suite, is a collection of productivity and collaboration tools developed by Google for businesses, organizations, and educational institutions. It offers a suite of cloud-based applications that enable users to communicate, collaborate, and manage tasks efficiently.
G Suite was rebranded as Google Workspace on October 6, 2020. The rebranding was accompanied by the introduction of new features, a refreshed design, and a more integrated experience across Google's productivity and collaboration tools. The change aimed to better reflect the platform's focus on providing a comprehensive, collaborative environment for teams and organizations.
Some of the key applications and services included in Google Workspace are:
Gmail: A popular email service that provides custom email addresses for organizations, along with advanced email management and security features.
Google Drive: A cloud-based storage solution that allows users to store, share, and access files from any device.
Google Docs, Sheets, and Slides: Collaborative office applications for creating, editing, and sharing documents, spreadsheets, and presentations in real-time.
Google Calendar: A powerful scheduling and time management tool that helps users keep track of events, appointments, and deadlines.
Google Meet: A video conferencing application that enables users to host and participate in secure online meetings and webinars.
Google Chat: A messaging platform for team communication, with both direct messaging and group conversations.
Google Forms: A tool for creating online forms and surveys, with the ability to collect and analyze responses.
Google Keep: A note-taking app that allows users to create, share, and manage notes and reminders.
Google Sites: A website creation tool that enables users to build and publish websites without any coding knowledge.
Google Admin: A management console for IT administrators to manage users, devices, and security settings in the Google Workspace environment.
Google Workspace is available in various plans, each designed to meet the needs of different organizations, ranging from small businesses to large enterprises and educational institutions.
Resources:
Wikipedia:
See also:
100 Best Google Apigee Videos | 100 Best Google ARCore Videos | 100 Best Google Assistant Actions Videos | 100 Best Google Assistant Easter Egg Videos | 100 Best Google Assistant Windows Videos | 100 Best Google AutoML Videos | 100 Best Google Cloud Platform Videos | 100 Best Google Colab TensorFlow Videos | 100 Best Google Colab Tutorial Videos | 100 Best Google DialogFlow Videos | 100 Best Google Duplex Videos | 100 Best Google Glass Voice Control Videos | 100 Best Google Now Videos | 100 Best Google Programmable Search Engine Videos | 100 Best Google Search Operator Videos | 100 Best Google Spreadsheet Tutorial Videos | 100 Best Google WaveNet Videos
---