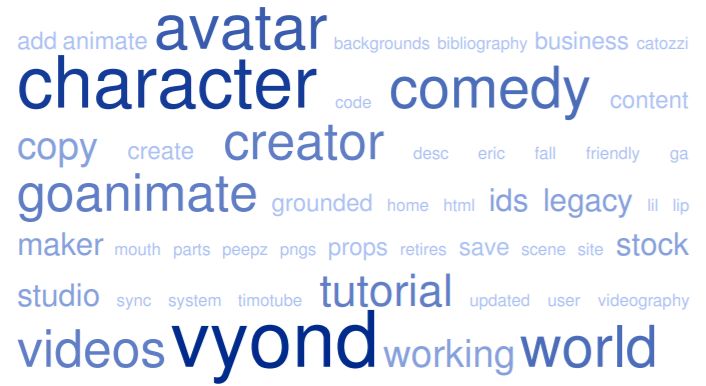 Notes:
Vyond (formerly known as GoAnimate) is a cloud-based platform that allows users to create animated videos using a variety of templates, characters, and other assets. The platform provides tools for creating and customizing animations, as well as for adding voiceovers, music, and other audio elements. Vyond was originally launched as GoAnimate in 2007, and was rebranded as Vyond in 2018. The platform is used by businesses, educators, and individuals for a variety of purposes, including creating marketing videos, explainer videos, training videos, and other types of animated content.
Vyond provides a wide range of avatars and characters that users can use to create animated videos. These avatars and characters can be customized with different hairstyles, clothing, and other appearance options, and can be animated to move and speak using the platform's animation tools. Users can also create their own custom characters by uploading images or using the platform's character creation tools.
Avatars and characters are an important part of the Vyond platform, as they allow users to create personalized and engaging animated videos that feature characters that represent themselves or their brand. In addition to customizing the appearance of the avatars and characters, users can also use the platform's text-to-speech and lip-sync features to make the characters speak and move their mouths in sync with the audio. This can be used to create professional-quality animated videos with a wide range of voices and accents.
Resources:
vyond.com .. cloud-based, animated video creation platform
Wikipedia:
See also:
100 Best Reallusion Character Creator Videos | 100 Best VideoRobot Videos
---