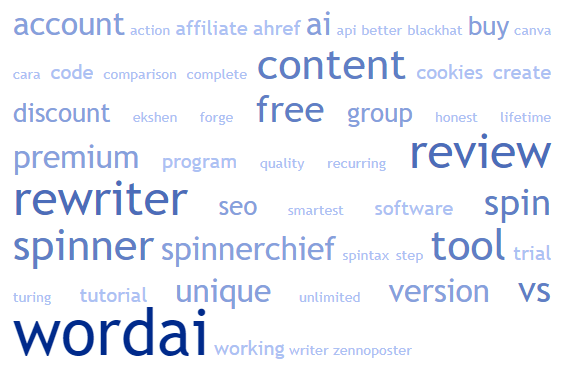 Notes:
WordAi is a natural language processing tool that uses advanced machine learning algorithms to automatically rewrite text in a way that is indistinguishable from human-written content. It is designed to provide high-quality content rewriting that is consistent with the tone and style of the original text.
WordAi uses a variety of techniques to achieve its high-quality rewriting, including deep learning, artificial neural networks, and natural language processing. These algorithms are trained on large amounts of text data, which allows them to learn the patterns and structures of human language. This enables WordAi to produce rewritten text that is fluent and coherent, and that closely matches the style and tone of the original text.
WordAi is commonly used in a variety of applications, such as content creation, SEO, and content marketing. It can be used to automatically generate high-quality content, to rewrite existing content in order to improve its quality or SEO performance, or to create multiple versions of the same content in order to avoid duplicate content issues.
Resources:
Wikipedia:
See also:
100 Best Spintax Videos | 100 Best WordPress Article Spinning Videos
---
[216x Mar 2022]