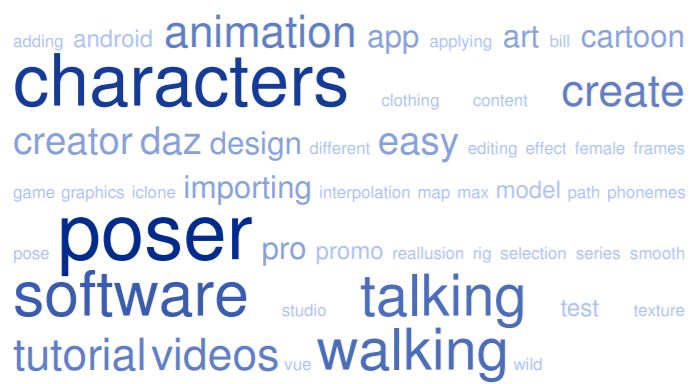 Notes:
Poser is a 3D computer graphics software tool that is used for creating and animating 3D characters. It is designed to be easy to use, even for users with no prior experience in 3D modeling or animation.
To use Poser, you start by selecting a pre-made character or creating your own from scratch using a wide range of customizable options. You can then pose the character in different positions, adjust its facial expressions and body language, and apply different materials and textures to its skin and clothes. You can also add accessories and props to the scene, such as furniture, vehicles, or animals.
Once you have set up your character and scene, you can use Poser's animation tools to create keyframes and bring your character to life. You can also use Poser's rendering tools to create high-quality images and videos of your character and scene.
Resources:
Wikipedia:
See also:
100 Best Daz3d Genesis Videos | 100 Best Daz3d Lipsync Videos | 100 Best MakeHuman Videos
---