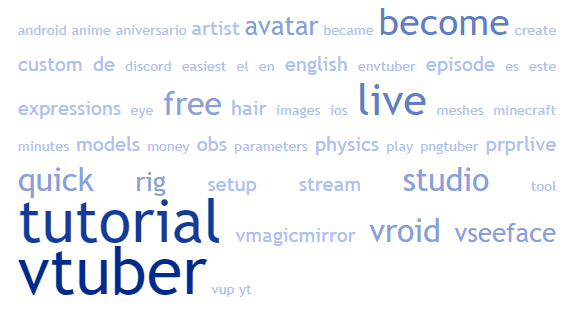 Notes:
PNGtuber avatars, also known as talksprites or pixel art avatars, are small, pixelated images that are used to represent users in online communities, such as forums, social media platforms, or messaging apps. These avatars are typically created using pixel art software, and are designed to be simple and easily recognizable.
In some cases, PNGtuber avatars may be animated or made to react to sound using a separate app or tool. For example, an avatar might be designed to move or change expression in response to a user's voice, or to play a sound effect when clicked on. These types of avatars are often used in live streaming or video chat platforms, such as Discord, where they can add an element of interactivity and fun to the conversation.
PNGtuber avatars are often used as a way for users to express their personality or interests, and can be customized with different colors, accessories, or expressions. They are popular among users of online communities and messaging platforms, and can help to create a sense of identity and community among users.
Resources:
Wikipedia:
References:
See also:
100 Best FaceRig Videos | 100 Best MMD Avatar Videos | 100 Best UnrealEngine MetaHuman Videos | 100 Best Virtual Youtuber Videos | 100 Best VRChat Avatar Videos | 100 Best VRoid Avatar Videos | 100 Best VRoid Model Videos
---