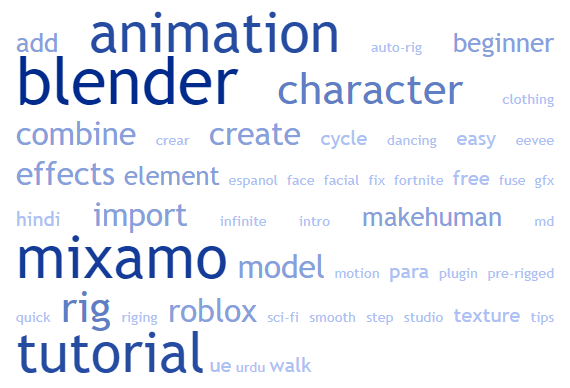 Notes:
Mixamo is a platform that provides tools and services for creating and animating 3D characters. It is designed to be used in conjunction with 3D modeling and animation software, such as Blender, to allow users to quickly create and customize 3D characters and animate them with a wide range of pre-designed motion capture animations.
To use Mixamo with Blender, users first need to create or import a 3D character model into Blender. Once the character is in Blender, users can use Mixamo's online tools to apply motion capture animations to the character and customize the animations as needed. Users can then export the animated character from Mixamo and import it back into Blender to continue working on it or to use it in other projects.
Mixamo is particularly useful for creating and animating 3D characters for use in video games, films, and other interactive media. It offers a wide range of animation options and allows users to easily customize and combine different animations to create unique and realistic character movements.
Resources:
Wikipedia:
References:
See also:
100 Best Blender Augmented Reality Videos | 100 Best Blender Export Videos | 100 Best Blender Facial Rigging Videos | 100 Best Blender Import Videos | 100 Best Blender Lipsync Videos | 100 Best Blender Tutorial Videos | 100 Best Blender Virtual Reality Videos
---